On my first visit to the public library for months I was in a hurry and grabbed two books. It was only when I arrived home that I realised one was a large print edition. My ageing eyes did not complain!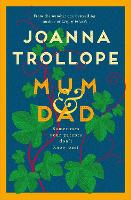 The book was Mum & Dad by Joanna Trollope. The Mum and Dad in the title are the grandparents. There are three other mums and dads and their teenage children in the family. A change in circumstances for Mum and Dad leads to all sorts of unexpected consequences for all the generations.
It is a sensitively written book, which I enjoyed. It is also available in hardback, paperback and Kindle editions.
The next two books I read were both by Alexander McCall Smith, borrowed from the library on different days. The Unbearable Lightness of Scones is in the 44 Scotland Street series with characters such as 6-year-old Bertie and his friends as well as adults of various ages. There is a wedding, an eventful honeymoon and plenty more to keep the pages turning. There are illustrations too.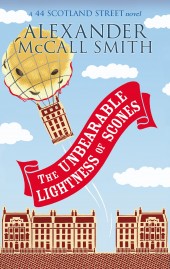 Your Inner Hedgehog by Alexander McCall Smith is in a newer series – A Professor Dr Igelfeld Adventure. I haven't read the two earlier books, but that was no disadvantage in reading Your Inner Hedgehog, which was published this year (2021). I found a hardback copy when I returned the previous books. The chapters are numbered in German with delightful illustrations by Iain McIntosh. Some unexpected events arise from the office politics in a German University and when foreign academics visit Oxford University. Romance philology (the study of words of a related group of languages rather than romantic words!) and discussions about grammar make a change from the settings (in Edinburgh and Botswana) of three earlier series by Alexander McCall Smith, which I have dipped into. I learned that der Igel is a hedgehog and Igelfeld in English would be 'hedgehog field', in case you are wondering about the title. The genre is literary fiction: it is not as light a read as most other books I have read by Alexander McCall Smith.
Your Inner Hedgehog is currently available as a hardback or CD-audio. The paperback edition may be pre-ordered.