The Writing on the Wall
Everyday Phrases from the King James Bible
I was sent this book following a promotion on Twitter by Sacristy Press. @SacristyPress and @KJVsayings
The author is Richard Noble.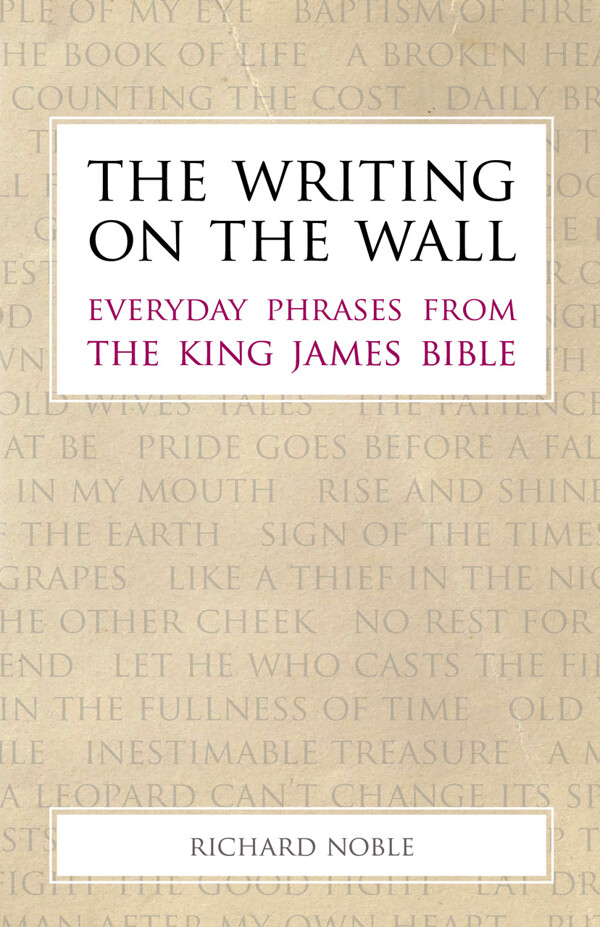 I am interested in phrases in everyday use and where they have come from, as readers of my earlier blog will be aware.  This book takes one main phrase from almost every one of the sixty six books, which make up the King James Bible.
The meaning of the selected phrase in the Bible, other places it has been used including titles of books, songs and so on and possible changes in meaning over time are discussed.  There is also a short passage giving the background of each phrase's biblical context.
This slim volume is a useful introduction to the Bible.  I have picked up some valuable insights from it.  In particular I had to recognise that language changes; it is not really a good idea to continue using a word in one narrow way, while the rest of the world has agreed a different meaning!
The book is well produced, including a glossary and an index to phrases, which includes more than the main text.  Unfortunately the cover has the same texture as another book I reviewed earlier.  I resorted to covering it with self-adhesive plastic film.
The emphasis of this book is on phrases, which have stood the test of time.  It is interesting to compare the ones chosen here with those chosen to exemplify each book of the Bible, as is done in The Amazing Collection from Big Dream Ministries.
The author recommends reading a more modern translation of the Bible than the King James Version, which had so much influence on everyday English for centuries.
This is a book to dip into, use as a springboard for Bible exploration and to return to for reference.