Twitter has a lot to answer for!
I signed up for #bookaday – a Tweet a day promoted by a publisher – Borough Press @BoroughPress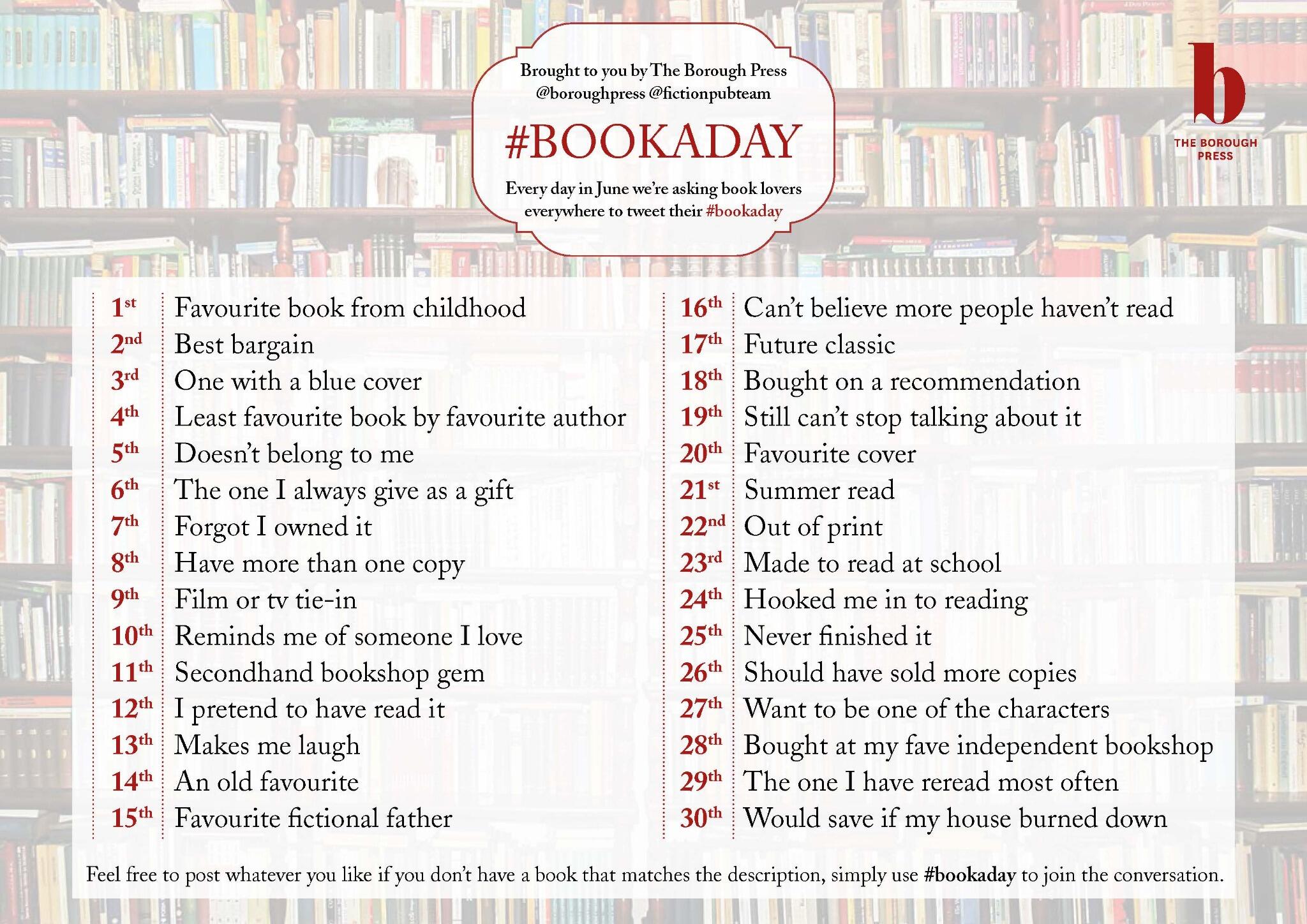 It ran throughout June.  One or two of the specifications did not appeal to me, so I skipped those days.  After the first few days, I made a list for the rest of the month.  I was far too tired, when I decided to schedule all my remaining #bookaday Tweets.  As a result I missed at least one typo.  Jules Verne appeared as Jules Vrene.  Had my Tweet not been favourited, I might never have known.
Having to pick a book for each day has made me more aware of the contents of our bookshelves.  When I decided that some dusting and hoovering/vacuum-cleaning was overdue, one of the books I dusted caught my attention.   It belongs to hubby and I had never looked at it.  I ended up sitting on the bed and dipping into it.  Hunter Davies' Lists contains lots of information.  It would make an ideal Waiting Room book.  It has sparked off this post and may lead to more blogging ideas.  "On ne sait jamais," to quote Le petit prince.  ("You never know," would be a modern idiomatic translation into English.  My English copy has "One never knows", which is the literal translation and was more commonly used when Katherine Woods translated The Little Prince.)
The Tweets I skipped were:
"Least favourite by favourite author"
"Always give as gift"
"I pretend to have read it".
"Can't believe more people have not read it".
"Out of print"
"Should have sold more".
I do not have a single favourite author.
I may not own up to not having read certain classics, but I would not deliberately lie about having read something.
There is not a book I regularly give as a gift.  I have given books as gifts, but not one more than another.
The remaining three involve a certain amount of research.  I am not prepared to invest the time and energy for the sake of a Tweet!
Looking through the #bookaday feed, a Tweet reminded me of a series of children's books, which I believe more people should read.  This is The Mennyms by Sylvia Waugh.  Rag dolls may not be your principal characters of choice.  I read the series as it was published, by which time I was an adult and mother!
Have you taken part in any similar events on Twitter?  Are your books part of the furniture or do you notice them?